Set Up Your Own Facebook Page (Optional)
Assuming you have your own Facebook ID and Page. If not, you need to create a Facebook Account and page first. Let's see how to create a page in Facebook with having a personal ID.
You can easily create a page in line with your online store. On top of the menu bar select the 'Create' Option from your Facebook account.
You will find few options like Page, Ad, Group, Event. Select Page.
You'll get options including local business or place, brand or product, and cause or community. Create the page that suits you.
When you click on a business type, a new box will open asking for a few further details, like the page name and category. Next, when you click on a category, you will get large sub-categories. Just select your desired category and click on the continue button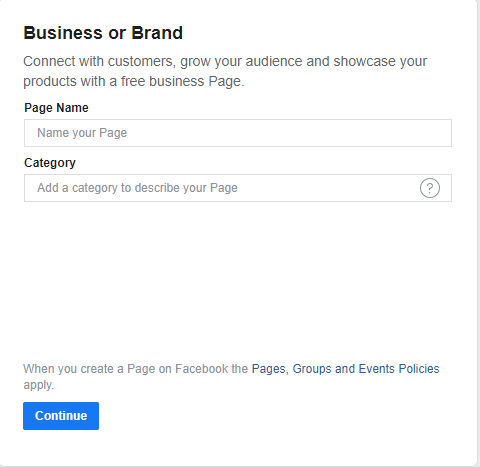 Now you need to add a picture to give your page a recognition. So it is important to create a good visual impression. That is why you need to upload a proper image for your page related to your store.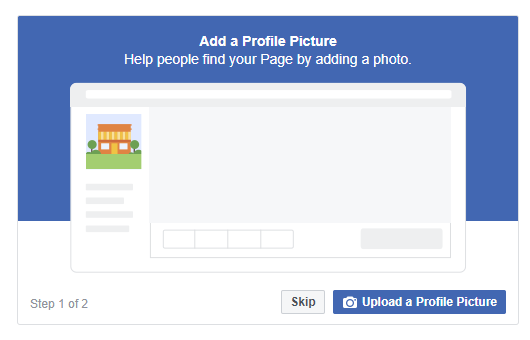 Step 2 of the process is to upload a cover photo for your page. The image must be at least 400 pixels wide and 150 high. Hit Upload a Cover Photo to finish.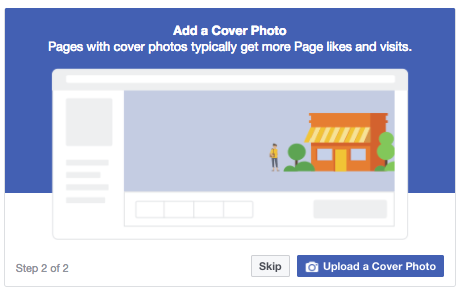 Now, your page is created. Your page will look something like this.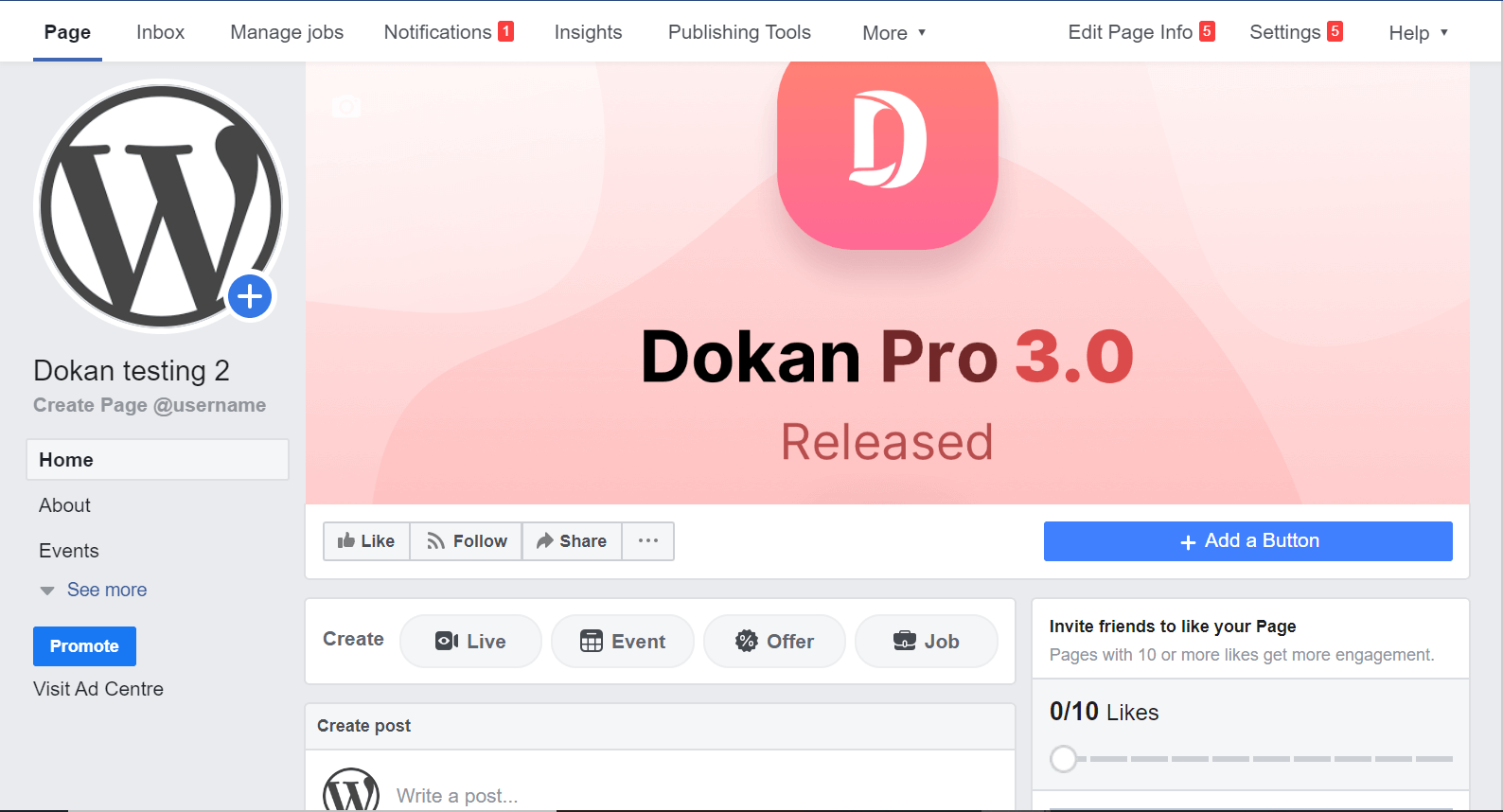 Go to the Settings option on top right of the menu bar.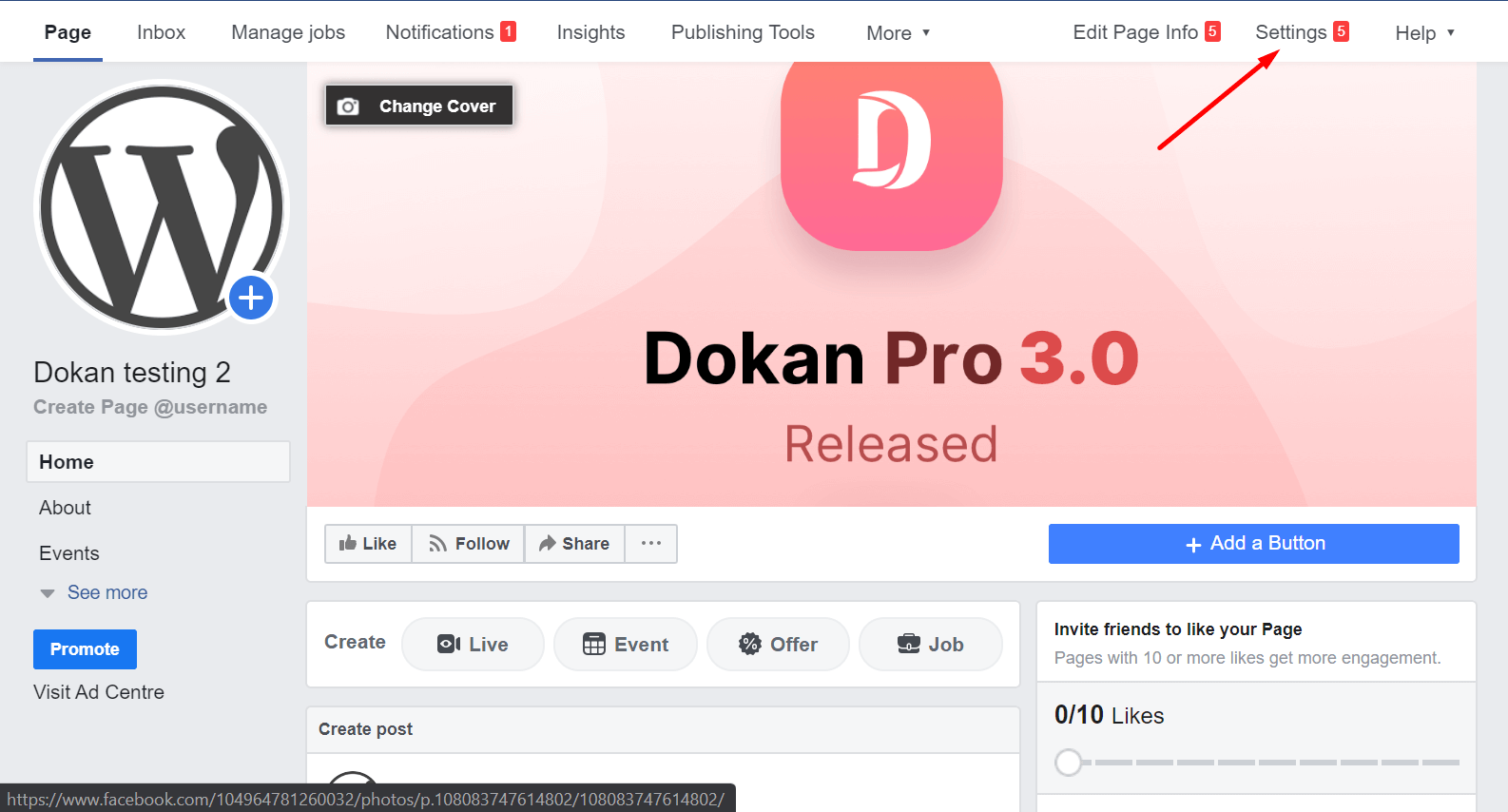 3. Copy URL & Add Domain
Now you need to copy a URL provided by Facebook and also you need to add your Store URL as the domain. These will help Facebook connect to your store.
Therefore , on the very next page, among the many options, choose Messaging, and click on it.
If you scroll down to the bottom you will find your "Your Messenger URL". Copy the link and save it for later use.
Now, you need to add Messenger to your website. Click on Get Started beside Add Messenger to your website option.
Remember, you need to add your Store URL as your domain URL. Hit Save. Lastly, click the Finish button to end the process. Visit your store on ReptiCart to find your specific URL!
So you are finished with the Facebook part of the whole process. Onto the next part of Dokan live chat with Facebook Messenger.
Add Facebook Messenger URL to Your Store
Remember, we told you to copy the "Your Messenger URL" to use it later. Now you are going to need it here. Go to the vendor dashboard. Click on Settings.
On the next page, if you scroll down, you will find options Enable Live Chat, Facebook Page Id. Only add the number from your Messenger URL you copied earlier. Click on Update Settings to finish.

Now, once you visit your store, click on the Chat Now button, you will see a pop up with the Messenger icon. Whenever a customer visits your store, he/she will see this pop-up and can chat with you directly with any kind of inquiry.
Now you can easily chat with your customers and boost your sales through messenger marketing.